Meet Our Team
Jamie and Allison Yancy

Eighteen years ago Jamie and Allison Yancy took their first steps towards their journey to create a real estate agency that changed the way properties were marketed on Lake Conroe. Both with strong backgrounds in sales, finance, and marketing, they created a powerful real estate duo that is now recognized as one of the top ten agencies in the Houston market. Allison has been featured in H Texas Magazine and the Houston Business Journal on numerous occasions and is highly respected by the top selling agents in the Houston area. They are two of the most recognizable names and faces in the Lake Conroe area and Allison has listed more residential property for sale and sold it faster, simply because of their innovative marketing ideas, cutting edge technology, and good old fashioned hard work. Jamie has represented more buyers than any other agency, and strives to maintain a strong web presence, helping families from across the globe have access to the real estate information they need, right at their fingertips.
In 2001 the Yancy's knew their true dream was to build their own agency where they could personally create an online market that the area had never seen. They focused on developing a website that was not only user friendly to today's consumer, but also packed with relative and helpful information about Lake Conroe. Today lakeconroerealty.com averages over 15,000 hits per day and is one of the most trusted sites for Lake Conroe surrounding real estate. Never afraid to try something different when it comes to marketing a client's property for sale, they are relentless in their pursuit for a buyer for each listing.
Ask any local resident and they will tell you Jamie's knowledge of the water and the Lake Conroe area is second to none. With their primary home and office on the lake, they introduce a whole new home buying experience to the waterfront buyer, with a full access of personal watercraft and pontoon boats at their fingertips. Looking at homes from the water gives you an entirely different view than the normal curb appeal on the street that most homeowners are used to seeing. Jamie and Allison have always loved the water and been around it since childhood. They currently live in Grand Harbor on the lake with their three children.
"This isn't your run of the mill firm that buys and sells houses. We are a family of experienced professionals. We do this because we love it and we enjoy helping families."
--Allison Yancy
Lake Conroe Realty closed on over $109 million dollars in real estate transactions in 2014 and were once again recognized by the Houston Business Journal with two awards; one for ranking #8 in Teams by Sales Volume, and another award for ranking #7 for Teams by Transactions. Jamie and Allison have lived in Grand Harbor for nine years and enjoy being active in the Montgomery community.
Team Members
Karyn Sutherland
Karyn and her family moved to Montgomery from Tampa, Florida 2 years ago. She and her husband Sam have been married for 22 years and they have 3 daughters; Hannah 21, a junior at Florida State University, Rachel 19, a freshman at University of Texas College of Engineering and Lauren 16, a sophomore at MHS.
Karyn is a registered nurse and is looking forward to learning about a new field. She is Lake Conroe Realty's weekday receptionist.
Michele Chrisner
Listing Specialist for Allison & Jamie Yancy
Michele has been a key player for the Lake Conroe Realty team since November 2009. She has extensive real estate and marketing experience which helps to assist Jamie & Allison with the listing side of the business.
Michele graduated from Sam Houston State University with a BBA in Marketing. She is married to Brian and they have two children, Katie and Garrett, who attend the Willis Independent School District. Apart from the office, Michele enjoys spending time with her family and boating on the lake. Her family is a member of The Ark Church in Conroe, Texas.


Nicole Meador
Closing Coordinator for Jamie Yancy
Florida native, Nicole Meador, became licensed and joined the Yancy team in 2005. She graduated from the University of Florida in 2004 with a Business Administration degree with a minor in Education. Nicole oversees and executes all closing aspects for Lake Conroe Realty. Nicole is married to Blaine and they have two children, Avery and Palmer. They attend the First United Methodist Church in Conroe and enjoy playing golf and tennis. Although she has been in Texas for 14 years, she will always remain a true Gators fan.
Sharon Murray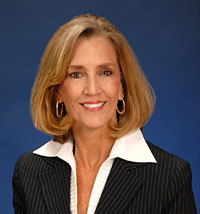 I have experienced an exciting and rewarding 20 years building my real estate business in the Montgomery County area. My family, friends, neighbors, co-workers and clients must share my success, as I have learned so much from each of them.
I have been an involved member of the Montgomery County community for 40 years, enjoying my activities in my church and my children's schools. I take tremendous pride in my son and daughter, who are now successful and active members of this community they grew up in.

I also take pride in my success and proven track record as a Realtor, being a "multi-million dollar producer". To achieve that kind of success, I have over the years developed a large base of satisfied clients, who continue to refer others to me for their real estate needs. I specialize in both the buyer and seller aspects of real estate. Professional growth gained through experience has enabled me to develop marketing strategies that provide my clients with a wide range of potential buyers and sellers.

Lake Conroe Realty offers state of the art technology which is superior to others in the industry. I made the decision to join their professional team because of the increased potential I feel I can realize to the ultimate benefit of my clients. Please feel free to contact me at 936.203.2251.


Lee Harughty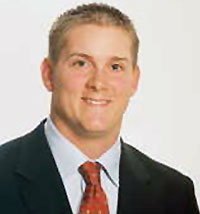 Since obtaining my real estate license, I have shared in the rewarding experience of helping my friends and clients attain home ownership all over the North Houston area. After recently making the transition to Lake Conroe Realty, I feel I am better equipped than ever to assist my clients in with either selling or buying their home. My business is based on treating people the way I would want to be treated and I take every deal I do personally. I strive to not just work with my clients but to become involved and grow long lasting relationships. Selling or buying a home is a stressful and nerve racking process, all the more need to work with someone who you feel comfortable with and understands your needs. I use my hard work ethic and superior knowledge of the market to make sure my clients have all the necessary information to make strong, confident decisions. Now, more than ever, is a knowledgeable and capable Realtor(r) needed to represent and protect both home buyers and sellers.
I earned my real estate license in January 2008 and immediately became a top producing agent, being named "Rookie of the Year" my first year by my previous firm. By my second year I was a multimillion dollar producer. I employ my strong work ethic and love of people and the business to help grow my network in the Lake Conroe area and all over Montgomery County.
I became a Lake Conroe resident after graduating from Texas A&M in the summer of 2007. I was born and raised just down Interstate 45 in Spring. I live with my wife Jennifer and new son Hayes.
Ray Faragher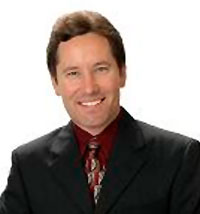 Background: I'm a full time Realtor who serves the Lake Conroe, Conroe, Montgomery, and Woodlands areas of Montgomery County Texas... Helping people learn about our area so they can make informed and intelligent decisions when buying and selling property is my specialty. Before entering the field of real estate 7 years ago I worked in marketing and advertising for over 20 years; this has helped my business in more ways that I could have ever imagined through innovative marketing strategies that ultimately help my clients in obtaining their goals. I enjoy living here in Lake Conroe with my wife and two sons where we have numerous activities that keep us busy, as well as being involved with many community events around the area. I like the fact that I am able to work where I live as it keeps me up to date on what's going on around Montgomery and Lake Conroe, this also allows me to pass along important info to the people I work with. My oldest son recently graduated from the exemplary Montgomery School District with honors; he is currently employed at the April Sound Country Club where he hopes to be a chef someday. My wife stays busy volunteering, helping me run my real estate business, and watching over our youngest son and home.
Goals: My goals are simple; creating value for my clients. Most people depend on their Realtor to be an expert in their local market areas as well as an advocate to them in their real estate transactions; this is the reason for hiring or working with an agent to begin with! I specialize in selling property in and around the Lake Conroe, Conroe, Montgomery, Magnolia, and Woodlands areas of Montgomery County. By joining a prominent real estate boutique at Lake Conroe Realty I have been able to surround myself with some of the best professionals in the business, which combined with the above mentioned components enables me to do the real job at hand; creating value for my clients. The clients that I work with can take comfort in knowing that I have taken the time and effort over the years through all these aspects; they also know that I take great pride about offering first rate service to them as I know that they have many choices on whom to give their business. I am also grateful for the many referrals that I have received from past clients and would consider it an embarrassment if their transactions did not go smoothly; please see some of my testimonials on my website by clicking
here
.
Giving back to the community in which I live is also very important to me, therefore I donate a percentage of my commissions to local charities such as the Montgomery County Food Bank, Conroe Women's Center, St Vincent De Paul, and other worthwhile organizations. Visit my full site at
www.GoToLakeConroe.com
or call me directly at 936-494-5441.
Tide Murray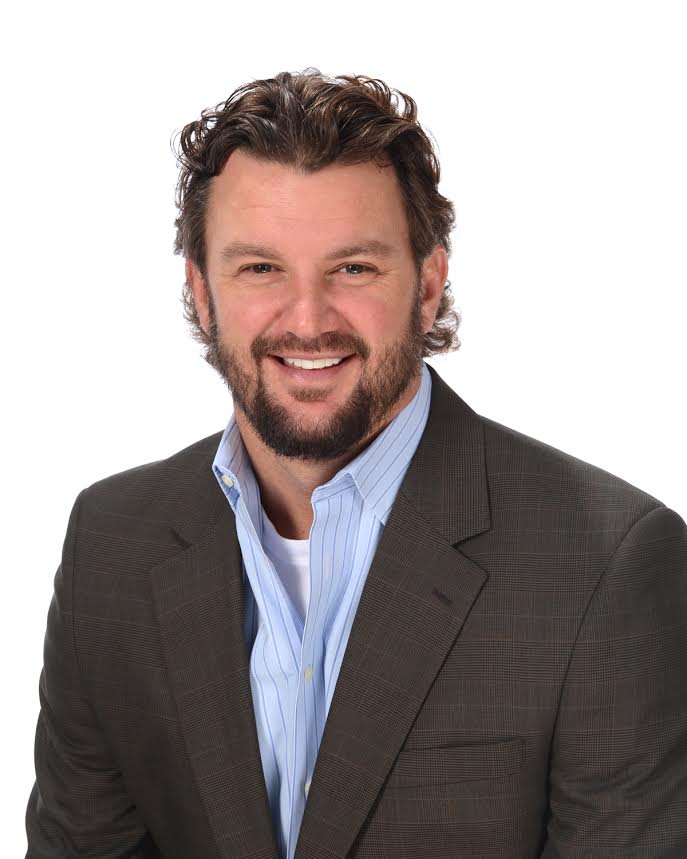 I have had the pleasure of spending my entire life in Montgomery County. I have watched the development of Lake Conroe and the surrounding area. As I grew up in this area, I have had the pleasure of watching it grow up. I have attending the Willis schools and left the area only for a short time to attend school. I returned after school and started a career in the financial end of real estate. I later joined a new home builder, one of the largest in the Houston area, as a Sales Counselor. Becoming a licensed realtor seemed to be the natural step forward for me. After looking at all the opportunities to join multiple area Real Estate offices, I decided that Lake Conroe Realty offered me the most up to date technology and this will enable me to give to my clients the best of services. I believe my job is to represent my clients and furnish them with the most accurate information possible. People deserve to be represented by a person who cares about their needs and wants. After looking at all the opportunities to join multiple area Real Estate offices, I was so excited at the prospect of joining Lake Conroe Realty. In my opinion, Lake Conroe Realty offered me the most up to date technology, and is one of the most progressive companies around. This is important to me as this enables me to give to my clients the best of services available. It would be a privilege to represent you in the buying or selling of real estate and I promise to do my best to make the process enjoyable. Give me a call; I would look forward to working for you. 832-309-9618
Kate Powell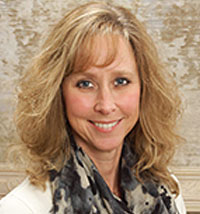 Kate Powell moved to Montgomery County from Colorado in 2011. She has been helping people buy and sell homes in Colorado for 8 years, through a good market and a difficult one complicated by shortsales and foreclosures. She plans to continue that career in Texas.
Clients selling their homes with Kate's help can expect a comprehensive marketing program designed to market their property, accenting the best features. She knows how to market properties effectively on the Internet, the number one marketing tool for selling properties, now exceeding sign calls.
Kate also helps buyers with their home purchases, taking them through the process and making sure they are aware of their obligations and timing, and she reminds them of their needs in a home as they have requested.
Kate has been diligent in taking continuing education courses, and has earned the Accredited Buyer Representative (ABR), Graduate Realtor Institute (GRI) and ePro designations. Her belief is the more education and experience absorbed, the more her clients will benefit in the end. She also received a BA degree in Journalism and English from Stephen F. Austin State University in 1990.
In conclusion, her goal is to create repetitive business based on happy client referrals and to provide market information that clients can use even when they are not in the market to buy or sell. In Kate's efforts she has succeeded well in a slow and steady market and will continue to hold ethics high, work for the best interest of her clients, and truly enjoy and have fun at what she does for a living.
Stacey Kilgore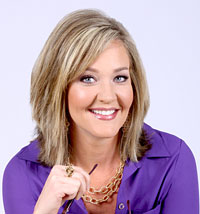 Stacey is knowledgeable, trustworthy, and approachable. She grew up in the Cypress Area, graduated with a degree in accounting, and then made the move to Montgomery in 2006. She is knowledgeable, trustworthy, and approachable.
Choosing a career in real estate was an easy choice for Stacey. With a variety of sales experience and success, she has learned the discipline of setting and achieving goals. Pairing her well known negotiating skills with a love for people outlined real estate as the best career path.
Stacey has firsthand experience in what it takes to run a successful real estate business. She truly understands her client's needs and has passion for fulfilling those needs. As a mother of three living in the Montgomery area, she understands the need to keep your buying or selling experience organized, efficient and enjoyable for you and your family. Stacey is not only there to use her complete market knowledge to provide buyers with the appropriate matches, but to also be an advocate during the negotiation process. For sellers, she uses a target marketing program designed to create competition for the property among the right buyers and to be a great negotiator on the seller's behalf. She is armed with the expertise and experience to be an excellent resource to any buyer or seller.
Medina McKellar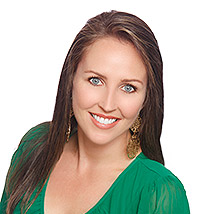 One of the newest members of our team, Medina is diligent in finding the perfect fit for each buyer and seller she works with. Joining Lake Conroe Realty in 2012, she closed five million dollars in sales transactions her first year due to motivation, hard work, and dedication to her clients. Medina strives to listen to each and every detail of her client's needs in order to find exactly what they are looking for when purchasing, and to get top dollar with fewer days on the market when selling. Working in critical care as a respiratory therapist for 12 years prior to her real estate career is partly why Medina is the kind, compassionate, and caring agent she is today. She is not only respectful to her clients, but to other realtors, lenders, title and insurance companies, making the transaction go smoothly and close in a timely manner. Medina works very hard behind the scenes so that your real estate transaction can be as stress-free as possible.
Specializing in property on and around Lake Conroe, Medina lives on the lake and enjoys boating, tubing, and jet skiing with her husband and two boys.
Jeff Deutschmann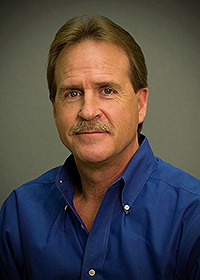 A proven leader in the Texas real estate industry with over 15 years experience in the sales and marketing of all types of residential real estate. A former U.S. Marine from St. Louis, Missouri who got down to Texas as fast as he could.
Jeff specializes in Montgomery County and the surrounding areas with a major focus on the Lake Conroe area. He realizes that an agent's professionalism, knowledge, integrity and a willingness to work hard can influence the outcome of any real estate transaction. "The blending of my 15 years of real estate experience and my association with Lake Conroe Realty assures you the best competitive edge needed in todays sizzling hot real estate market".
You can see what Jeff's clients are saying by
clicking here
and view the Client Experience Rating by clicking on "view rating detail".
Korey Brewer

As a TOP PRODUCING Realtor at Lake Conroe Realty, I am the aggressive Realtor that takes care of all your Real Estate needs. My negotiation skills are second to none. Montgomery County has been my home for twelve years. My knowledge of the Lake Conroe area exceeds the average Realtor. As a former 3rd grade teacher in the area, I have insight on local schools, scores and ratings. Buying and selling a home should not be stressful nor difficult. Allow me to walk you through the buying and selling process for a smooth transaction. Contact me to meet all of your Real Estate needs. 979-492-4218
Michelle and John Hoover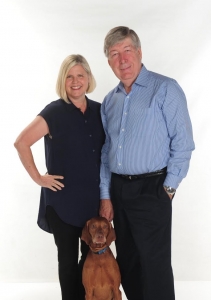 John and Michelle Hoover built their Bentwater home on the Miller #10 fairway in 2010. While living in Hong Kong, they chose Bentwater for its sense of community and tranquil setting. After 30+ years in senior retail management both domestically and internationally, they love being in Bentwater. John is active in the Men of Bentwater while Michelle is involved with the Bentwater Ladies Organization and even volunteered their home for last year's Holiday Home Tour. Since 2014 both Michelle and John have been agents for Lake Conroe Realty. They chose to work with Lake Conroe Realty because they clearly saw that buyers are drawn to their website and marketing presence. They believe that customer service and driving sales are the keys to success in local Real Estate.
They
work with you every step of the way to simplify the real estate process and maximize your return. Call 832-980-8007 for John, or 936-228-9854 for Michelle.
Denise Mallon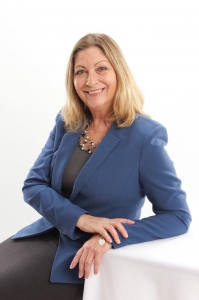 A real estate professional for more than 15 years, Denise Mallon is an accomplished agent who brings a strategic yet personable approach to the home buying and selling process.
A resident of Montgomery County, Denise lives and works in the Lake Conroe area. She is dedicated, knowledgeable, and passionate about finding the perfect fit for her client. Whether you are looking for a vacation home or exceptional luxury residence, her understanding of the local real estate market and negotiating skills will be an asset in finding the best value for your dream home.
As an experienced agent, Denise understands that buying and selling a home is one of the biggest decisions her clients will make in their life. She considers it a true privilege to represent and guide her clients through the process.
Denise is a member of HAR, TAR and NAR as well as a member of the Lake Conroe Centennial Lions Club. When not selling real estate you can find her attending local festivities, listening to live music, traveling
and enjoying the lake life.


Teri Henkel
man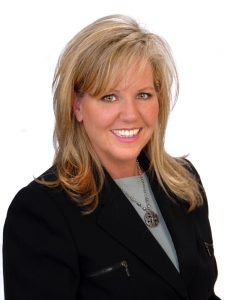 Teri is one of our brightest stars here at Lake Conroe Realty. She is not only a 10 year agent, but also a licensed broker for four years now, which makes her an extremely valuable representative. She is a recognized and accomplished real estate professional with an optimistic approach to every challenge and opportunity. With notable successes in the Lake Conroe area, including outstanding communication, strong quality of service, reliability, and uncompromising integrity. Her strong real estate background and passionate drive for results have consistently placed her performance at the top of her peers. Her commitment to every client is to provide the highest quality and stress free transaction. She is determined to make all the right moves for her clients and guide them through the smoothest real estate transaction possible. Call Teri today at 936-537-6555 or email at teri.henkelman@gmail.com.
Roy T. Harwell

Roy, a lifelong Texan, moved to Conroe in 1976 after graduating from Texas State University. He has been active in real estate for the last 40 years. After obtaining his brokers license in 1978, Roy has been involved in the Lake Conroe area his entire career. Roy is experienced in farm and ranch, acreage tracts, lots, residential, and commercial sales. He has also been involved in many acreage developments, as well as subdivisions on Lake Conroe, such as Walden Road Estates, Rancho Escondido, Country Meadows, Lakeside Commercial Development, and many more. His main focus is farm and ranch and you can find more about his listings at www.houstonfarmandranch.com. Contact him through the website, or by calling him at 936.520.1182. If you are thinking about selling your property, give Roy a call ad secure a feeling that your transaction will be done professionally. His knowledge of the various properties in the area has been established based on the years of service to the real estate industry in Montgomery and surrounding counties.

Roy and his wife Barby, of 42 years, live in April Sound. They have three children, Roy David, Holly, and Jennifer. They also are the proud grandparents of Sam, Wes, Jacie, Jett, and Callie.