Tips for Selling Your Home: How to Increase the Value of Your Home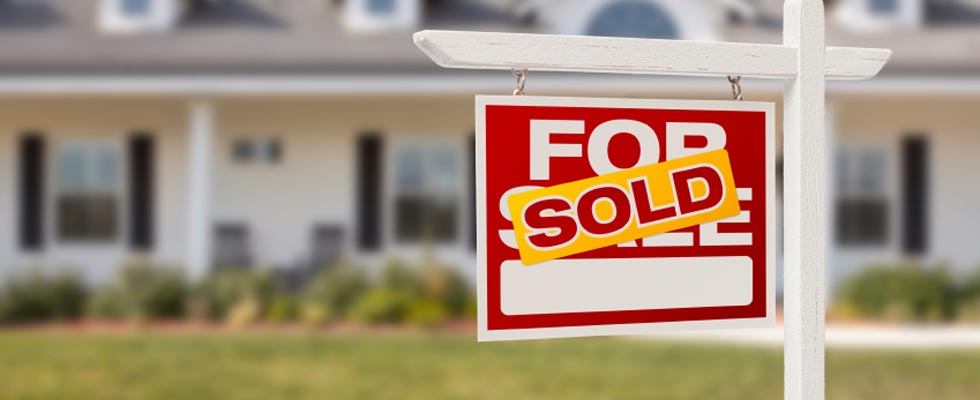 Cosmetic Touch-Ups That Can Increase Home's Face Value
Preparing a home for sale means making improvements that will help you sell your home faster, not necessarily net a higher price.
The main objective is to take on the easy cosmetic jobs, like a fresh coat of paint or careful landscaping rather than remodeling projects where you are not likely to recoup the expense.
For example, you may think that remodeling the kitchen is your best bet. While the kitchen is a high-profile room, remodeling can be a costly endeavor that will most likely not provide you with an adequate return on your investment. When in doubt about what to fix up,
ask us
. We will be looking at your home with fresh eyes and notice things you might overlook.
Here is a list of improvements that you can make to your home, along with a list of jobs to avoid and save yourself the investment in time and money.
Bathroom
Do:
Remove any stains from the toilets, tubs and sinks.
If fixtures are outdated or leak, replace them.
Replace the shower curtain.
Inspect, repair and/or replace any worn out or cracked grout in tiles.
Caulk all joints to insure a watertight seal.
Don't:
Replace the flooring unless it is damaged.
Re-tile unless it can not be patched or repaired.
Kitchen
Do:
Make sure the faucet works properly, shuts off quickly and looks good.
Repair or replace as needed.
Keep the sink spotless. If you can't remove stains, consider replacing the sink with a more modern look. Quality porcelain sinks, made with cast iron, are a good choice since they're available in many colors, are quiet and stand up well over time.
If you replace the sink, you may as well update the faucet at the same time. You would be surprised how much this will improve the look of a kitchen.
Clean the appliances and make sure they're in good working order.
Clean the cabinets. If they're dark, consider repainting them to give the entire kitchen a fresh, new look. This is also an excellent time to upgrade the cabinet hardware.
Store kitchen countertop appliances in the cabinets or consider adding an appliance garage or two to store appliances and create an uncluttered countertop area.
Don't:
Remodel.
Install new flooring unless the old floor is damaged or unattractive.
Living Areas, Bedrooms
Do:
Patch cracks in the walls and touch up with paint. Consider a fresh coat of paint on all walls and trim work. White always works, but if you want to add color, stick with light pastels. Darker colors make rooms look smaller than they are.
Inspect wallpaper carefully to make sure there are no loose areas. Reaffix as needed with wallpaper adhesive.
Have the curtains/drapes cleaned.
Have the carpet cleaned.
Polish wood floors and, if you use them, buy new scatter rugs.
Don't:
Install new carpeting unless the old carpet is damaged and can not be repaired.
Paint the walls a dark color.
Replace lighting fixtures unless they are broken. The odds are the new homeowner will replace them with a different style.
Exterior
The exterior of your home provides the first and, most often, the strongest impression. It is very important that this be a positive one.
Do:
Have your siding, stucco or brick professionally power-washed and then touch up walls and trim with paint.
Give your front door a fresh coat of paint.
If appropriate, consider adding a highly polished brass door knocker.
Make sure the house number is prominent, and in good shape.
Oil the door hinges and make sure the doorbell works.
Inspect the roof and clear away any debris. Replace any broken or missing shingles.
Clean the windows and make sure they open freely, without binding.
Repair any damaged storm windows or screens.
Apply a fresh top coat of sealant to asphalt driveways.
Clean your deck with deck cleaner and apply a fresh coat of stain or sealer.
Don't:
Have the entire exterior painted unless necessary. Consult with Allison.

She will be able to tell at a glance if you need to paint it.
Reshingle the roof unless it leaks or it's falling apart.
Curb Appeal
Here's a list of simple things you can do to help
sell your home faster
:
Keep the grass trimmed and edged, leaves raked, toys picked up, shrubs and trees pruned.
Buy new doormats.
Sweep and vacuum all floors.
Set flowers and/or a dish of fresh fruit on the kitchen countertops.
Replace dingy curtains in any of the rooms that need them.
Store kitchen countertop appliances in the cabinets or an appliance garage to maximize counter space.
Place colorful towels and soaps in the bathrooms.
Clean fireplaces and place logs on the grate.
Minimize the number of knickknacks in the house. They tend to create a cluttered look that makes rooms appear smaller.
Make sure beds are made, laundry is put away and the floors are free of clutter.
Turn on all the lights in the house, open all the curtains.
Soft music playing in the background is a nice touch.
Make sure closets are as empty as possible and neatly organized.
Add some colorful flowers to the entryway.
Most improvements will help sell your home faster even though they won't increase the value of your home. That's why it's smart to
choose improvements with minimal investment
. Stick with cosmetics and let the new homeowner remodel.
And remember, clean and tidy equals a quicker sale.
Neatness really does count.