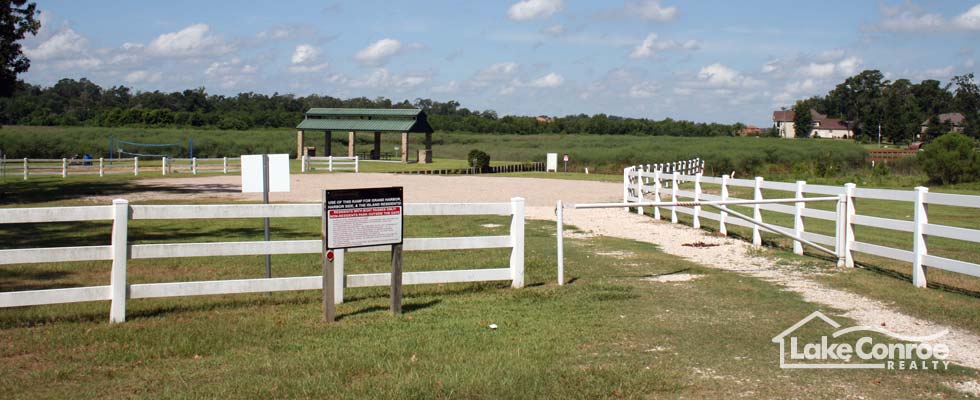 Grand Harbor On Lake Conroe
Grand Harbor is a gated community located on Walden road just a half mile away from the entrance of Walden itself. This is the main entrance to Grand Harbor which is equipped with a Guard Shack for letting guests and visitors through the gate. There is a back gate on Peel Road which connects to Texas Farm Road 1079 which is a quick shot to downtown Montgomery and within very close proximity to the High School and Intermediate school. This gate can only entered by members of the community with appropriate tags on their vehicle(s).

Grand Harbor seems to be a more spread out community as opposed to some communities which can seem crowded or cramped. There is usually ample spacing between houses and most properties have spacious lawns. Grand Harbor is one of the smaller communities but the fact that it's gated offers another advantage. Being not as large of a community means less traffic and gives one a feel of relaxation.

Grand Harbor is divided by some degree into two sides by the main road. There is the lake side which contains many of the Community's open water and large homes and then there's the canal and more residential area with less houses on the water. This last mentioned section of Grand Harbor contains several Canals that wind out to the main lake which gives many houses access. This can be advantageous if you want to have easy access to the lake from your home but not pay a good sum of money for open water.

Another way to axis the water for all residents of Grand Harbor is its own boat launch just outside the community which allows many residents to launch boats or jet skis. Grand Harbor also has one large park located in the center of the community complete with; Baseball field, Tennis courts, walking trails, large field for football or soccer, Volley Ball court, and an outdoor building for gathering or even parties.

Grand Harbor's location also offers benefits for everyday travel. Many of the schools students living in the area go to are very close to Grand Harbor. Madely Ranch Elementary is just 3-5 miles down Walden Road from Grand Harbor. 5 miles up Walden road and a right on Freeport bring you to the recently constructed Junior High. If you go down the Grand Harbor Blvd which is the main road of the community and take the back gate out you can quickly get to the Intermediate, Middle, and High School via FM1097 into downtown Montgomery.

Montgomery is also home to many festivals, restaurants, historical sights, and antique shops that give the area much of its charm. Grand Harbor is a really great community for those that want a prime location in Montgomery ISD with the more slow paced life in a gated neighborhood. That's not saying there isn't anything to do! The superb and one of the best golf courses, Walden, is a short 5 minute drive from Grand Harbor. There's also a community Lady's Association for those women who would like to get more involved and explore the area and your fellow neighbors. Access to the water whether from canal, water, or boat launch make it that much better.

All of these factors make Grand Harbor one of the most desirable communities right now and who can argue? For what Grand Harbor is, there aren't many communities like it.
Utilities
Entergy (Electric)
9425 Pinecroft
The Woodlands, Texas 77380
800-368-3749
TXU (Telephone)
936-756-0611
Centerpoint Energy (Gas)
P.O. Box 4981
Houston, TX 77210-4981
800-752-8036
Automatic L.P. (Propane)
813 South Frazier
Conroe, Texas 77301
800-464-1005
Cox Communications (Cable)
322 N. Glenwood Blvd.
Tyler, TX 75702
800-999-6845
City of Conroe (Water)
300 West Davis
Conroe, TX 77305
936-760-4628
Real Estate & Homes for Sale in Grand Harbor On Lake Conroe