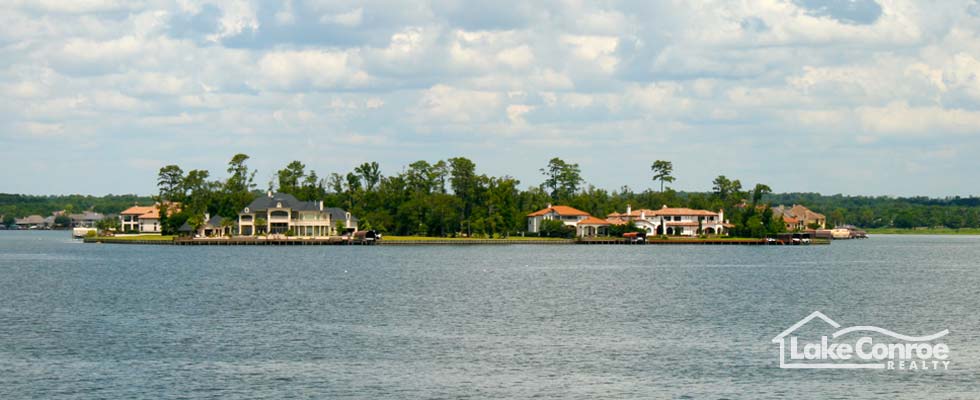 Bentwater On Lake Conroe
Bentwater is another community on Lake Conroe and is perhaps one of the more upper-end communities on the Lake. Bentwater is home to another great golf course on the lake along with a very large Country Club. In addition Betnwater has its own Marina and boat launches like a select few of communities out here. One thing you'll find out about Bentwater is a feeling of order, the houses seem spaced equally apart and the conditions of the streets and front yards reinforce the idea that this is an upper-end neighborhood. Bentwater is one of the few gated communities which is a selling point for some home buyers. The main entrance and guard shack is located off FM 1097 just before the bridge that crosses the lake. From here you are about equal distance from Willis Conroe as well as Montgomery. Despite this Bentwater is still in Montgomery school district which is also highly desirable as it's one of the best and most renowned school districts in the area.
Marina
Like Walden and April Sound, Bentwater has its own Marina and boat launches. Whenever you want to live on the lake and you can't find a house on the water, the next best thing is live as close to a boat launch or marina as possible. That's why communities with Marinas are so popular because you don't have to live on the water to enjoy it on a constant basis. Also like Walden Bentwater also has its own Marine gas station. That way you don't have to take the boat all the way down to the south end of the lake just to fuel your craft up. This is an immense plus that this Marina has over other communities such as April Sound that do have marinas but no refueling station. The Yacht Club is located here which offers a lakeside pool for those instances you want to play in the water with a view or relax and get a tan. The Yacht Clubs also offer rooms for special events and occasions that you can reserve ahead of time.
Golf course and Country Club
Another great golf course resides in Bentwater, except this one has three, eighteen hole championship golf course that offers you a little bit more to play than some of the other courses in the area. Yet again this is one of the best courses in the Lake Conroe area and sports a driving range along with other practice facilities. Along with the course stands the Country Club which is one of the largest on any of the courses on the Lake. The Country Club includes the fully stocked and full service Pro Shop. You will find your fitness center as well as a junior Olympic pool. The fitness center has trainers on standby for individuals who take advantage of it. Classes are also offered here among many other services. The amenities don't stop there, the Tennis shop is also located in the Country Club building which is up to par with the Pro Shop. Casual and formal dining are also available at the Country Club for those who may want a bite to eat after a round of golf or match of Tennis. Or if you'd rather enjoy an elegant dinner, you can do all of these things here. At the end of the day you can relax at the full Spa offered at the Country Club. With so many services at the Bentwater Country Club, there are few who can compete with it.
Community
Bentwater is a community that is reminiscent of a resort due to the vast amenities located in the vast Country Club as well as the Yacht Club and Marina. The streets are often orderly and are very well kept which add to the visuals of the neighborhood. There is a large park located within the community that is around 7-9 acres. This park has a 2 acre pond that is home to many fish and turtles. The Bentwater POA often holds many community events here such as parades and other activities to celebrate many holidays and events. Bentwater offers a different feel than many of the other communities on the lake. Being gated is a huge plus and Bentwater tends to feels like a lakeside resort. It's location in Montgomery ISD is also a very big selling point of the properties here. Residents can also access both Conroe and Montgomery in about 10 minutes giving residents who want to get out to visit historical sight, shop, or enjoy other entertainment in Conroe or Montgomery.
Utilities
Entergy (Electric)
9425 Pinecroft
The Woodlands, Texas 77380
800-368-3749
TXU (Telephone)
936-756-0611
Centerpoint Energy (Gas)
P.O. Box 4981
Houston, TX 77210-4981
800-752-8036
Automatic L.P. (Propane)
813 South Frazier
Conroe, Texas 77301
800-464-1005
Cox Communications (Cable)
322 N. Glenwood Blvd.
Tyler, TX 75702
800-999-6845
City of Conroe (Water)
300 West Davis
Conroe, TX 77305
936-760-4628
Real Estate & Homes for Sale in Bentwater On Lake Conroe