About Allison & Jamie
Benjamin Franklin once said,

"Necessity is the mother of invention."

This would certainly hold true with Lake Conroe Realty in many ways.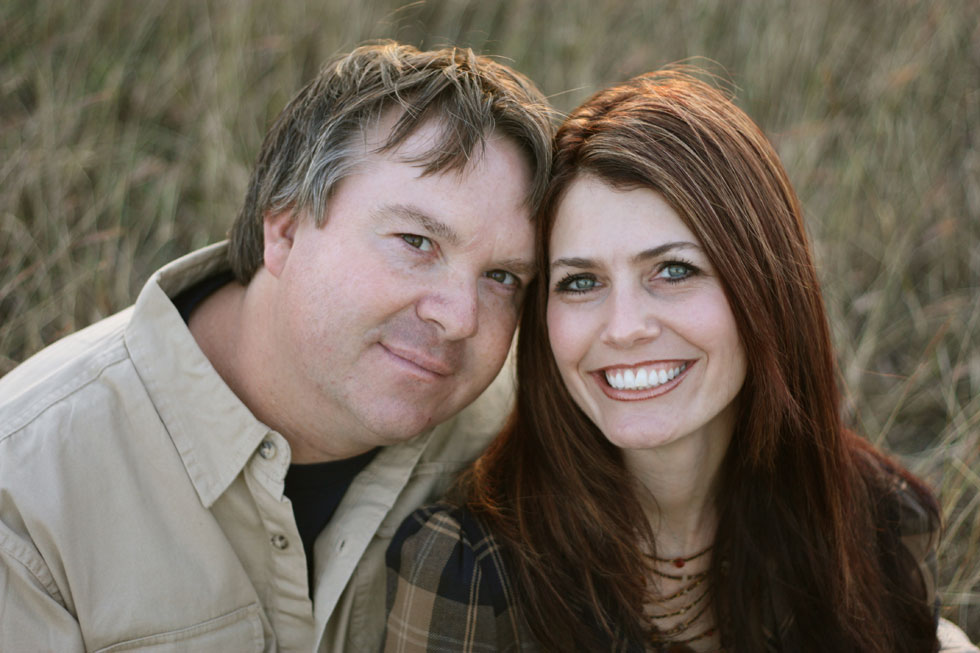 Our own personal home-buying experience.
Our journey begins with Jamie and I looking to purchase our first home. Jamie and I were working with one of the big franchise real estate companies, and, as any first time home buyer does, we were asking a lot of questions (and probably driving our realtor a little crazy too). After a few weeks, we both began to feel like we were getting lost in the shuffle. Our purchase was not a large amount and the agent seemed more focused on showing us her company's listings instead of the ones we were interested in seeing. Over dinner one night Jamie asked me, "Why don't you go get your real estate license?" The thought had never entered my mind, but I did enjoy looking at homes and learning a lot about the industry.
Buying a home should be simple and fun.
I decided to get into the business, working for a local realtor at a big company during the week, and as a leasing agent for an apartment complex on the weekends --- all while going to real estate school. Looking back now, those were some long days, but in my heart I loved helping people and I enjoyed the business.
After becoming licensed, I went to work for one of the big firms. And my first sale? Of course, it was the first place that Jamie and I would call home. The next sale just happened to be a branch manager of one of the biggest title companies. She had closed hundreds of millions of dollars with every big name agent in the business and for some reason asked me to help her buy a home. I will always remember and be thankful.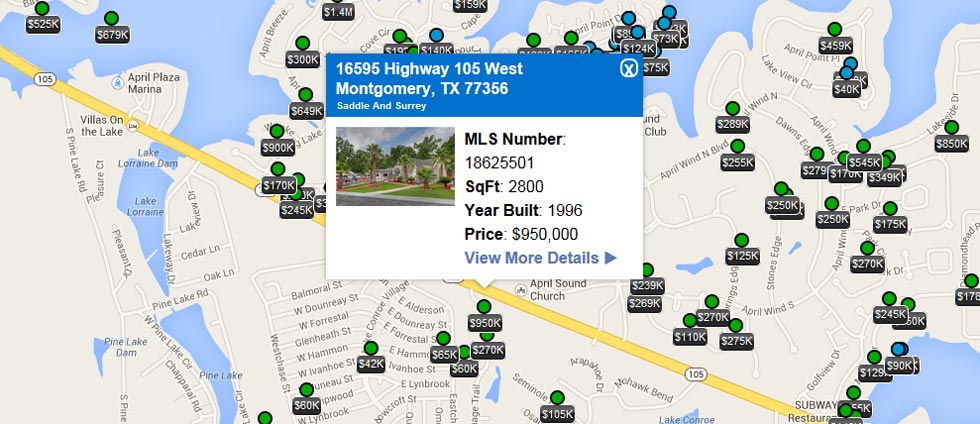 Revolutionizing the local Real Estate market through technology.
Jamie decided to obtain his license while working for Mitsui (one of the largest companies in the world), and we would spend hours together coming up with ways to market ourselves to potential buyers. The internet was just beginning to come on the scene and most Realtors were afraid that buyers would now be able to find their own homes without the their help. The buyers we were working with would always complain that they did not have the ability to see all of the homes for sale at one place.
So we began registering every domain name imaginable and creating the first websites in the area that successfully compiled all of the homes listed by every company at one site. The public loved it, but the big name real estate companies did not! While the big companies were raising money and creating political action committees to stop the internet, we were spending money and endless hours to develop the most informative, user friendly websites available to the public. We even worked with a couple of the biggest names in the business on web development.
The real estate market can change so quickly and it is difficult for the big companies to react and change accordingly to keep up with the changing world. It was obvious that Jamie and I needed a smaller company with innovative ideas, and one that was not afraid of change. Lake Conroe Realty was born.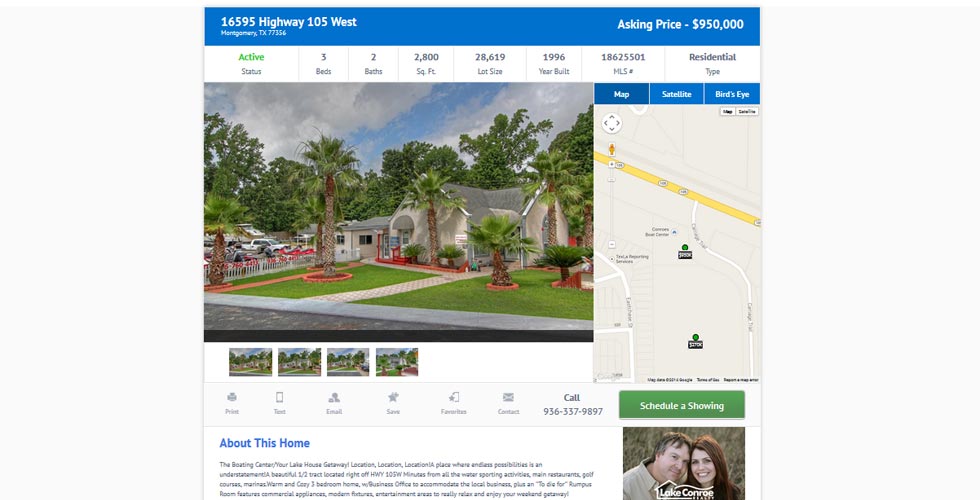 Our successful web presence and MLS home search capabilities gives you the edge when buying or selling your home.
Over the years, our little company that started as a dream has quickly grown into the largest independent firm in the area, and every major award bestowed on us as a Realtor we have received. But none of the awards or recognition is as rewarding as the kind comments, friends and relationships we have developed over the years. Through the years, many of our clients have asked us to help them buy and sell homes in both the northern and southern parts of Montgomery County, Texas. Our Lake Conroe Realty website has become the pinnacle of agent and agency websites for our area, and is visited by more visitors than any other local site on the web.
Lake Conroe Realty and our websites, lakeconroerealty.com and lakeconroehomes.com, bring even better technology and information to home purchasers looking to find homes for sale and information about the Lake Conroe area. Our agents are even more helpful and we are always available to answer questions, give guidance and show you the homes that you want to see.
Real Estate done right, with a personal touch.
Members of our support staff each hold college degrees from major universities. They are licensed Realtors, spouses, parents, neighbors, and, most importantly, they are friends. Our team is by far the most qualified, organized and generous-hearted group of people we have ever worked with anywhere.
It has been over a decade since we sold that first home to ourselves and received the first online visitor to our website. Hundreds of millions of dollars of real estate in Montgomery County --- both residential and commercial --- have passed through our company. We treat every potential client as a future neighbor and lifelong friends.
That's what sets us apart.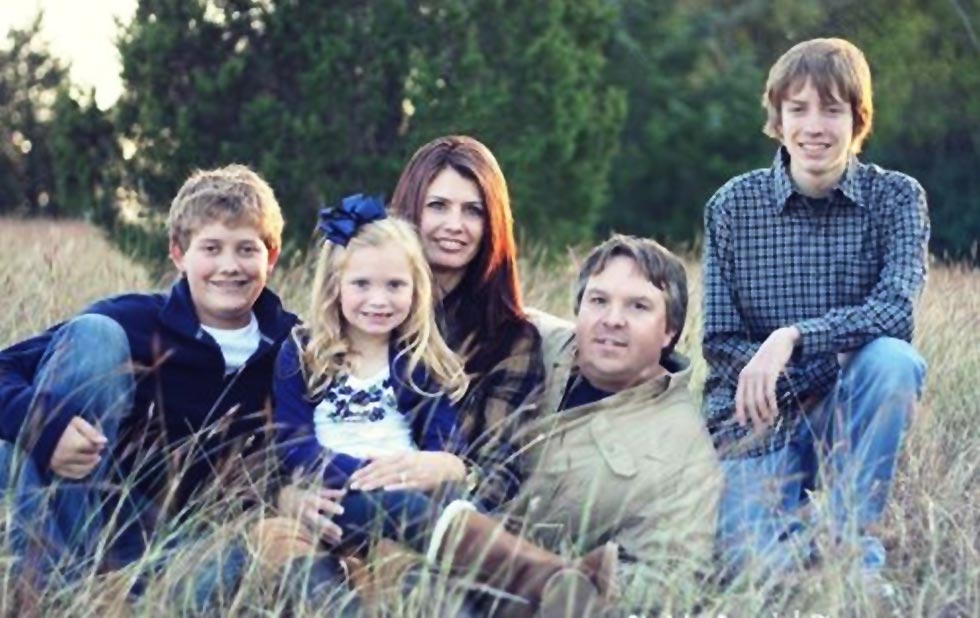 "We never forget where we came from and how we got here."
We hope you will rely on Lake Conroe Realty and think of us as the local company with local knowledge and the best service.
Give us a call today at
(936) 337-9897
or send us an email below. We look forward to assisting you soon!